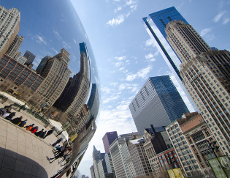 Consider arriving early or staying after the 69th Annual International Lily Show & Symposium, to tour the exciting sites in and around Chicago!

Our NALS member, Peggy Nerdahl has put together the following excellent guides to using public transportation, or booking tours, to explore the wonderful tourist sites in Chicago. Peggy has also composed a comprehensive reference article about transportation in and around Chicago. We wish to thank Peggy for her research and composing these helpful articles for our convention guests.
What to see in Chicago

Transportation in and around Chicago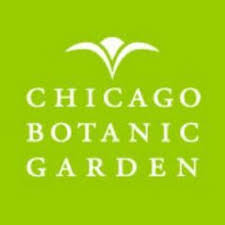 During the 69th Annual International Lily Show & Symposium, everyday you have the opportunity to visit and tour the Chicago Botanic Garden.

The Chicago Botanic Garden opened 40 years ago has matured into one of the world's great living museums and conservation science centers. In 2014, more than one million people visited the Garden's 26 gardens and four natural areas. They are situated on 385 acres on and around nine islands, with six miles of lake shoreline. The Botanic Garden also has a renowned Bonsai Collection.

The Botanic Garden traces its origins back to the Chicago Horticultural Society, founded in 1890. Using the motto Urbs in Horto, meaning "city in a garden," the Society hosted nationally recognized flower and horticultural shows; its third was the World's Columbian Exposition Chrysanthemum Show, held in conjunction with the world's fair held in October 1893.

In 1962, the Garden's modern history began when the Society agreed to help create and manage a new public garden. With the groundbreaking for the Chicago Botanic Garden in 1965 and its opening in 1972, the Society created a permanent site on which to carry out its mission. The Garden today is an example of a successful public-private partnership. It is owned by the Forest Preserve District of Cook County and operated by the Chicago Horticultural Society.
Garden Tours & Tram
Click here for Hours of Operation. With 385 acres to explore at the Garden, enjoy a tram tour for an overview of popular areas. Listen to an informative narration by your guide as you ride through the colorful landscape!

Tours run daily from late April through October and last about 35 minutes each. Upon your arrival at the Garden, drop by the Visitor Center, or stop at any ticket location to purchase ticket(s) for your desired departure time. There is no need to make a reservation. Trams are wheelchair accessible.

Enjoy LUNCH at the Garden View Cafe
The newly renovated Garden View Café seeks to provide customers with a fresh menu featuring local, sustainably produced, seasonal ingredients whenever possible. The enhanced menu includes a breakfast with gourmet omelets and stone-cut oatmeal and lunch of freshly made salads, seasonal soups, weekly specials, and brick-oven flatbreads. Click here for Garden View Cafe Menu.

You can also enjoy lunch at the outdoor Garden Grille which features traditional favorites like grass-fed beef burgers, bratwurst, and chicken sandwiches, along with daily specials (open daily through September, weather permitting). Enjoy ice cream, snacks, and beverages at the Rose Terrace Café (open 11 a.m. – 3 p.m., weather permitting).